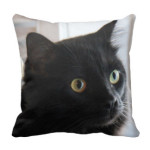 Grump Cat brown pillow. Order from Zazzle.com for $30.95
The perfect complement to your couch. Makes a great gift!
Check out These Other MUST See Collections of Funny Jokes and Cartoons–They will make you cry they are so funny! Funny Dog Pics Funny GIFs Funny Signs Hilarious Picture Quote – LMAO!
Dieting Humor
Funny Cartoon Pics
Funny Cat Pics
Funny Christmas Cartoons
Short Funny Quotes
Engineering Fails
Hilarious Animated Sports
Hilarious Adult Humor